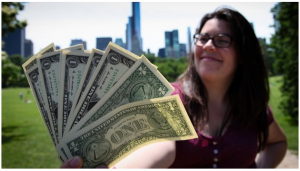 Ever seen a person act irrationally. Well there might be a simple age old answer to that.. behavioral bias.
Marketers can take advantage of a hardwired ancient bias in all human beings. Which for one associates a great weight on losses versus gains. Ever wondered why fear is a greater sales agent than happiness, wonder no more.
Ever wondered why we prefer half a gift right now rather than one tomorrow but if offered the same gift in the future with a one day delay for half vs full gift we prefer to wait the extra day in the future. Defies logic doesn't it.
The evolutionary answer would point towards the fact that mistakes could easily lead to death in prehistoric times (before we had a written history that might assist in remedying mistakes) and hence our minds are hard wired and allocate a greater importance to errors as a survival mechanism.
Why we do what we do and why it doesn't always make sense!
Our hard-wired ancient behavioral biases make us act in irrational ways but once understood they can be used to influence decision making. E.g. Losses have a greater impact on our decision making than gains. To quantify it we need twice as much of a gain to offset half as much of a loss. This is a relic of the fact that in prehistoric times, mistakes could easily lead to death and hence our minds have been evolutionarily coded to allocate a greater emphasis on remembering mistakes and avoiding them in our decision making. For marketers that translates as fear is a greater sales agent than happiness.
Want to know how to influence people. Simply put, understand and use their biases to influence their decision making..
We all have ancient hardwired biases that irrationally influence our decision making and when used tactfully can lead to desired results. E.g. As an evolutionary mechanism our brains allocate a great weight or emphasis to losses versus gains, because in prehistoric times mistakes could easily lead to death, hence our minds have evolved to remember the mistakes as a survival technique i.e. fear is a more compelling sales agent than happiness.
To understand in greater depth the root of such bias, how it makes us act irrationally and how deeply imbedded into our minds these bias are click on the image to read other fun facts and even take a few tests that will shed light on the burgeoning field of behavioral economics.