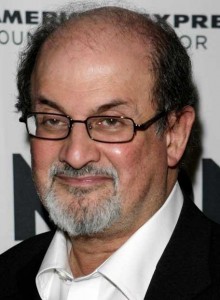 One of my favorite writers Salman Rushdie speaks on what he knows best "Freedom of Speech". Salman Rushdie is the author of numerous books, a multiple award winner & has been in hiding since the late 80's because the Iranian Ayatollah issued a Fatwa (A Death Edict – Asking any & all Muslims who see him to kill him) against him for his book "The Satanic Verses".
But most importantly he beautifully sums up how today "Offense" & "Respect" are being used to muffle free speech, stifle debate & undermine any criticism.
He chides Indian Congress Party leader and heir-apparent Rahul Gandhi for indulging in vote-bank politics by banning him (Salman Rushdie is an Indian born author) from attending the Jaipur Literary fest and using the issue for political mileage in the recently held UP Elections (a state with a sizeable muslim population).
See the Video http://www.youtube.com/watch?v=tNzGgYvz92s