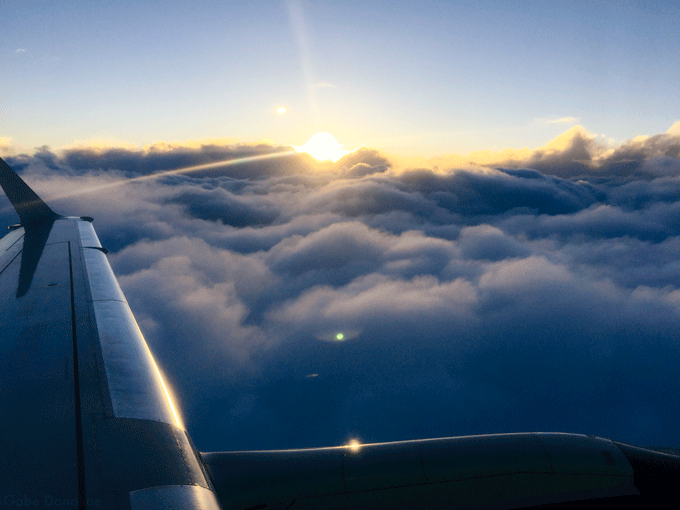 We've made a few mis-steps in our long journey of progress as human beings, as is natural, whats important is that we recognize and amend our ways so that moving forward we can say we learnt from our mistakes.
We've come to realize that eating quickly and certain foods has led to heightened cases of diabetes, heart disease, obesity etc. and we're correcting our ways by moving towards a more slow and healthy eating mentality.
Well I propose another change another mis-step that we've been making in the name of convenience but haven't been aware of yet. It's the mis-step of Fast Travel. When we get on a plane in San Francisco and disembark in Nairobi. We enter a door on one continent and walk through it on another. Not knowing the lands we've passed, the cultures we've flown over, the costumes we've not seen, the songs we've not heard. And this is a loss that takes away from the joy of travel: for the joy of travel is the joy of learning a new culture.
How can we say we know a land when we do not know what surrounds it, or a people when we don't see how they are similar to and slightly different from those around them.
Neighboring Countries are like cousins, closer than you might think and just a little different to make them unique. If one travels from India to Europe you will see the gradual change in the clothing, in the food, in the language, in the dances. It all changes gradually not suddenly, like a brush stroke going from one hue of pink to another to another before it becomes red and then onwards to another color.
An understanding of this gradual slow change, gives us a greater insight into the ways of the people or countries along the way.
When we traveled by sea/land we saw this slow change and we slowly changed with it too. It gradually got warmer, or colder, or greener or sparser. We adjusted, acclimatized, sensitized.
We learnt how similar things are and how they're different cause we had a deeper understanding than is possible from entering into one end and coming out another without ever seeing the mountain we just passed under.
This is crucial to seeing the world as one which is full of small variances as opposed to one which is full of starkly different cultures and people.